After a fast, furious, and highly successful leasing campaign, Kawana House welcomes our impressive new tenants, who join our equally impressive long-standing tenants.  It is a real pleasure to have such a quality mix of business and professional people working out of our stunning lakefront building.

IDCARE is Australia and New Zealand's national identity and cyber support service. They are a not-for-profit charity that was formed to address a critical support gap for individuals confronting identity and cyber security concerns. This gap requires specialist Identity & Cyber Security Case Managers and Analysts that apply a human-centred approach to identity and cyber security.  They place the concerns and needs of the individual at the centre of everything they do, not the technology or process.
CHILLI is a leading full-service marketing agency based on the Sunshine Coast. Chilli worked hard to make a name as a strategic marketing, design, digital, and business growth partner for businesses in Queensland and beyond.
PEAKURBAN is a civil, infrastructure, water engineering, town planning and urban design consultancy that draws on extensive industry knowledge and technical expertise to develop commercially smart and practical, turn-key engineering and planning solutions.  Helping their clients to achieve more.
ELITE FITOUT is a leading national healthcare design, build and fit out expert.  The Elite team understand how to create dream healthcare practice environments that are aesthetically alluring and exceedingly functional.  If you are planning a dental, medical, veterinary or radiology fit out project, the Elite team is here for you.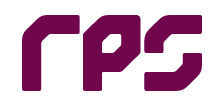 RPS is a leading global firm of consultants, designers, planners, engineers and technical specialists delivering projects that matter in urbanisation, natural resources and sustainability.   They define, design and manage projects that create shared value by solving problems that matter to a complex, urbanising and resource-scarce world.
MASTER BUILDERS is the home of building. With more almost 9,500 members, they're the peak industry association representing building and construction in Queensland since 1882. They support their members to operate professional and profitable businesses that deliver superior quality outcomes to their customers. The Master Builders team on the Sunshine Coast are proud supporters of the local Sunny Coast building industry and on hand to assist members with dedicate support and advice relevant to the local industry.

PUNTERS FINANCE loves to help hard-working business owners in Australia, access the funding they need to expand or invest in their business.

NATIONAL 360 is Australia's leading NDIS provider of Occupational Therapy, Physiotherapy, Speech Pathology and Behaviour Support allied health services. Established 2016, they ensure a high level of care that puts the client first, reaching goals through the delivery of their expertise.
PROPERTY VINE LTD encompasses a suite of innovative businesses operating in the property services sector, focussed on management and letting rights, and residential property management.
KEYLAW's award winning team provide quality residential conveyancing services at a low cost. Their innovative approach to customer service and technology makes them leaders in the residential conveyancing market.
THE FOODY DOODY CAFE AND BAR.  Craving a coffee or food? Locally owned, Foody Doody provides stunning views over the idyllic Lake Kawana. Visit their friendly staff today, for a range of beverages and fresh food at affordable prices.  Foody Doody would also love to cater for your function or event.
On the last Friday of every month, enjoy their Friday Afternoon wind down with a few Cocktails, Wines Beers & Eats beside the lake, chilling to live tunes by Local Artists.
We'd like to offer our sincere thanks and congratulations to our hard-working and dedicated leasing team of agents; Ryan Parry at CBRE, Jason O'Meara at Savills, and Tallon Pamenter at Ray White on a job well done. A well-deserving congratulation also goes out to Chili, our brilliant creative and digital team, and Kate Pascoe, our tireless managing agent.  Although we believe Kawana House sells itself with such an idyllic aspect, location and extensive undercover parking, we couldn't have done it without the help of our amazing agents and talented marketing team.