Have you ever been short for time and drove into the car park where your work meeting or appointment is held only to realise there were no spots left? You could've been right on time had there been a car park for you. You might be thinking, I should leave earlier next time. Yes, maybe, but wouldn't life be simpler if you could slip into a designated parking spot? 
Perhaps you are working late, and your car is parked hundreds of metres away when it could have been parked securely within your office complex?  Next time, you might think twice about completing that essential task before days end.
Convenient parking in your commercial office space keeps staff happy and customers returning. 
Here are 3 reasons why parking matters in your commercial office space.
1.          Customers need comfort and convenience
First impressions matter, so why not get your customers and clients in the right mind frame by providing them with a convenient experience before they even walk through your doors? You can do this by eliminating the navigation of a busy carpark and offering designated spots.  Think about a time where you had a great parking experience and how that made you feel.  At Kawana House, our undercover car park is easy to find, accessible, and located close to the entrance of the building. All these factors can dramatically improve the customer experience when they visit your business.
2.          Managers and executives need priority parking
All staff are critical for the success of your business, and you want to make sure that they are well looked after, particularly those in stressful management and executive positions. Take the stress out of your staff's day by reserving a car park for them just a short walk to the office entrance. It's the little things that can make a big difference!
3.          Security of commercial car parking is key
There are two main reasons why security is essential.   Firstly, getting to and from the car might be essential for some workers.  Perhaps they have mobility issues, or perhaps some staff often like to work late.  The luxury of secure and easily accessible car parking is essential for many staff situations.
Secondly, protecting your assets and company vehicles is important, especially since they are likely to be worth a pretty penny.   In that case, undercover or gated car parks provided added security for your valuable fixed assets as well.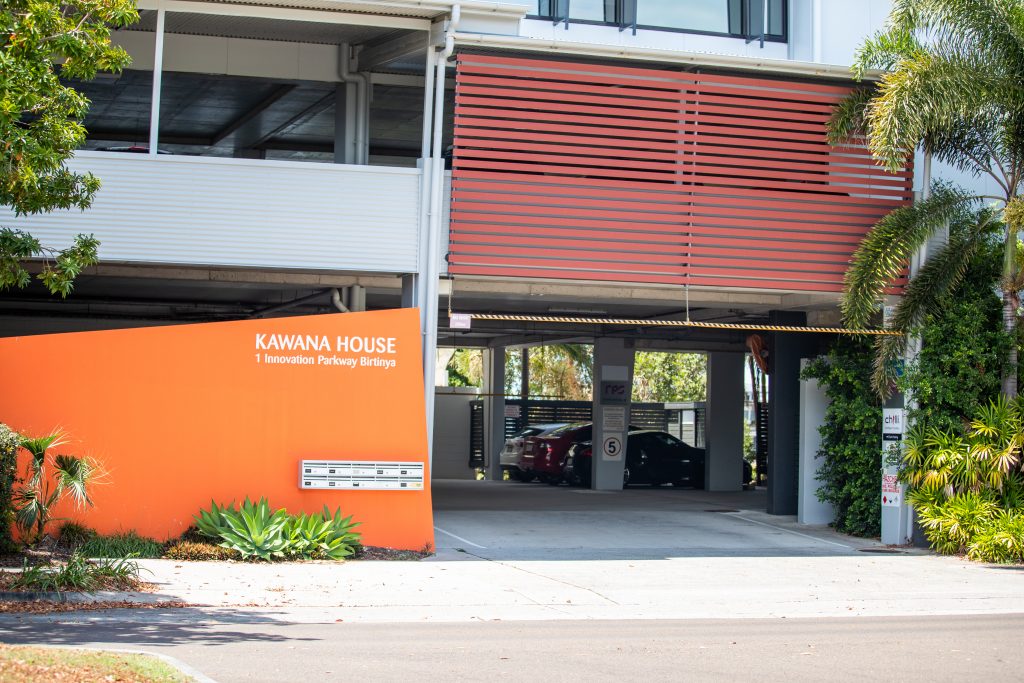 3 Reasons why Kawana House has you covered
1. All car parks at Kawana House are undercover, providing protection from storms and respite from the hot, damaging summer sun.  
2. Our easily accessible and secure parking makes staff and clients feel valued and safe.
3. Our car spots are allocated at a generous at 1.30m2 on average and are included in your overall rent.
Always be sure to compare and review your rental options and properly assess all the amenities on offer. As we have explained above, car parking is one of those key factors that is easily overlooked and important to consider. 
If you're ready to secure your commercial office space with undercover parking, contact one of our friendly team at Kawana House today!